Oxford Shop 12 Top Trends for Fall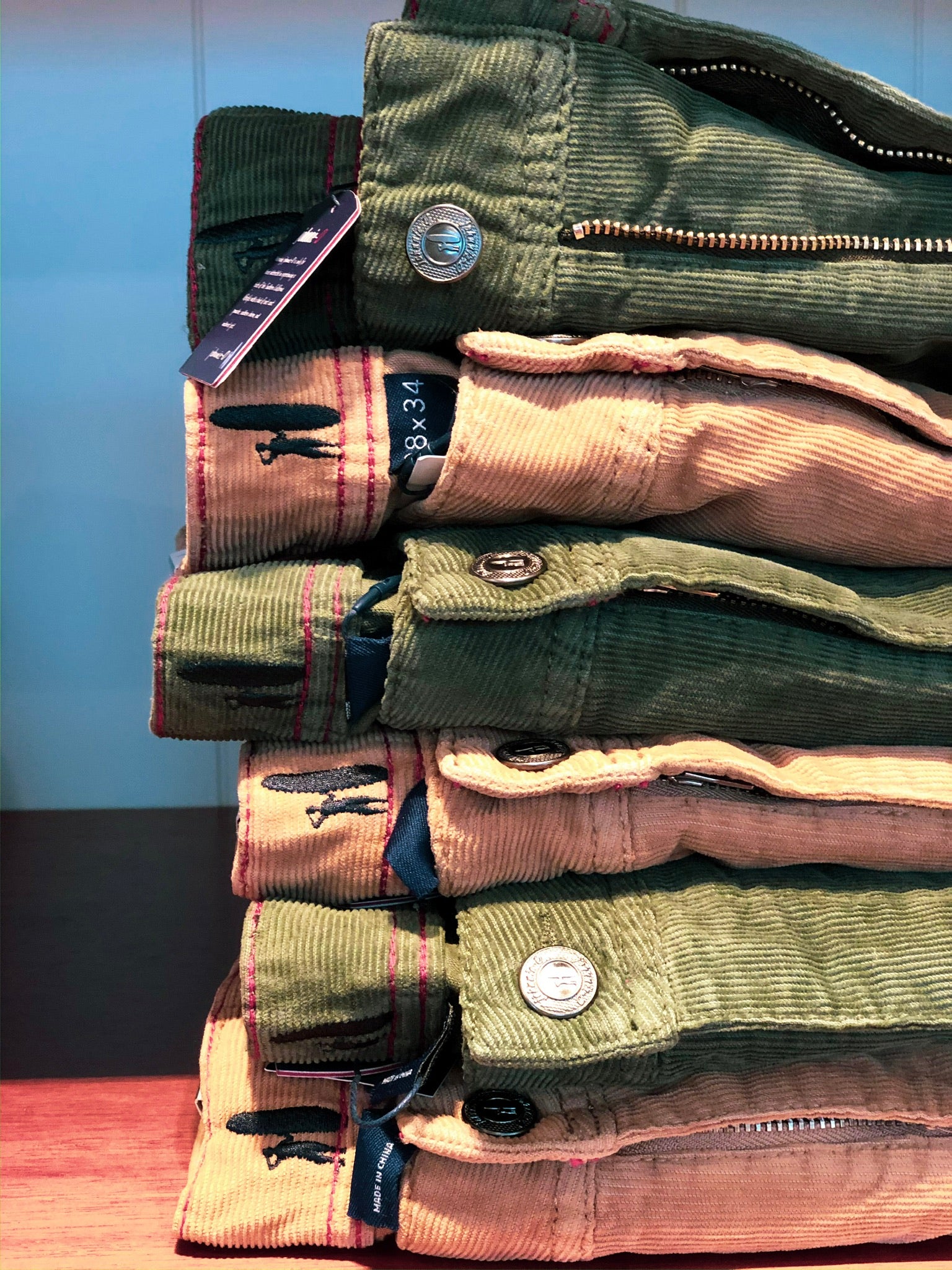 Subtle changes, color palettes, throw backs and new concepts. Our Master List of what you should be wearing this season. 
#1 Corduroy
Smaller wale and slimmer cut, corduroy is everywhere this season. 
#2 Over Shirt
We've been bowled OVER with the over shirt for the time now. Cool and casual.  Replaces the sweater or windbreaker. 
#3 Lightweight Soft Coat
Italian made, easy to layer, and great-to-the-touch-wool.
Bonus: Under $1000
#4 Classic Barbour
Barbour has expanded into shirts, pants, and more. Don't worry, the wax coat is still the stuff of legends. Shop the entire collection at The Oxford Shop. 
#5 Horizontal Stripes
Unique and always a true Oxford Shop favorite. We're offering horizontal striped only as a custom item, but it's worth it. 
#6 Sky Blue
We're bullish on BLUE anything, and this year the SKY's the limit on all the great places to find this shade. 
#7 Tartan Flannel
You don't have to be around 30 years to understand tartan flannel is timeless....  and Back big time!
#8 Upping Your Game
We suggest doing so in every facet of you accessories. That includes you gym bag, luggage, and wallet.
Ettinger London scores on all fronts.
#9 Vest Variety

Nashville's favorite Fall through Spring layering piece. Expand your vest wardrobe with quilting, contrast lining, and new colors and fabrics.
#10 Winter White and Cream
Flattering on everyone. Every brand we love is offering a winter white pant this season. Also, look for it in sweaters and shirts. 
#11 Snaps
As much fun to take off as to wear.
#12 Athleisure 


Not just for Casual Fridays and sidelines anymore. This trend is finding its way into the office more and more.
---